Shredding your documents is an important part of the strong process to secure your business. When you are shredding documents, you need to pay the professional shredding company as an amount as well. These shredding company shred higher amount of papers by picking unused documents by the truck. However there are also many ways to shred documents and it is important to know where to shred papers for free.
Shredding documents or papers charges on the basis of boxes or pounds. Shredding may be on site or off site. On site shredding costs a little bit higher as the truck of the shredding company will come to your venue and collects the documents and off site shredding may be cost you lower because shredding is completed at your site. However we are going to give two suggestion on how to reduce your cost to shred your papers or documents.
Go Community Shredding Events To Shred Papers For Free
Community shredding events are really helpful for the community and the main aim of this community shredding events is to make sure a safer and environmentally protected.
There are many reason why community shredding events are helpful ways. These community shredding events put importance's on security at free of cost.
When someone is going to shred documents, the community will be safer because the miscreants are not getting any information from any source as your documents are shred with your presence.
As you are bringing your documents at shredding events, so you don't have to feel worried about the leakage of information. All of your documents are shred in presence by you.
You don't trash the documents to anywhere because this can destroy environment. When you are on community shredding events, everything is going to be environmentally friendly.
However community shredding events are generally helpful for the charity and non-profit organization. As you are getting this service completely at free of cost, you can donate a little portion of money to the betterment of the community. Community needs funds from the people to be smart and standard community that makes sure the quality of the community people. So shredding documents in the events can be worth benefiting our lives.
Every community shredding event may be different in its function. When you are approaching them, you need to get their booths and trash your documents. These documents are shred right there and on an instant basis.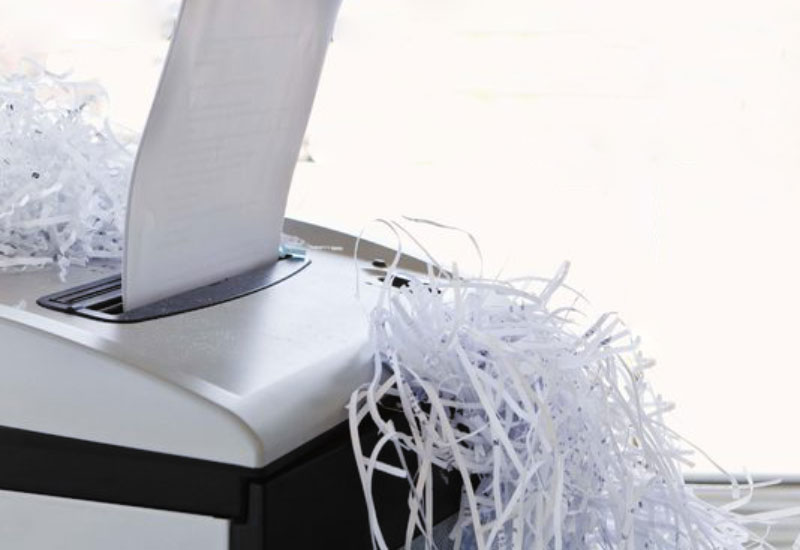 Where Can I Shred Documents or Paper Myself Free Of Charge
This is one of the secured shredding systems that you may go to free of cost. What you need is you have to be present there to see the shredding process in front of you. This can ensure the safety and security of your business because destroying documents means getting free space for new development.
But community shredding events are not available all the time. It may happen on any A day in a month or happen occasionally. The disadvantage of this system is you have to wait for a long time with your documents and get the date when shredding events will happen. However, there is no certificate of destruction of your documents as you have shred documents with the help of community events. But in case you go to any reputable company, you need to pay an amount according to their price tag.
There are some shredding events in Los Angeles in California where you may find to shred your papers at free of cost. Most commonly Shred Time is one of the trusted names to shred papers with no cost. However, you don't have to take a longer time to shred papers with the help of Shred Time because you may have tons of papers and boxes which can be shred so easily.
Buy A Paper Shredder To Shred Papers For Free
When you are attending a community paper shredding, you need to carry your papers and go to the place where the events are organized. This may be a matter of paying money as carrying cost or donation money though this way paper shredding is completely free of cost. However, there is also an alternative way to shred papers at your home. You may buy a paper shredder to make sure there is no person attending there at your place. You have full control over your documents.
However, there are different types of paper shredders according to get your job done. When you have papers that need to be shredded occasionally, you may choose a small size paper shredder that is low cost. But your papers are in the big amount you may go big and high quality of paper shredder.
Paper shredder may have two functions which are strip cut and cross cut. Strip cut paper shredding does not cut the papers completely and there is a matter of being worried as there is a possibility of information leakage. Papers from strip cuts come with the large parts. In addition, cross cut paper is safe because papers are cut in a way where there is no sign of information in the papers.
Another key issue to consider while using a paper shredder is that you don't use stapler pins, stainless clips with papers as these can dysfunctional the paper shredder. After all, you need to use the paper shredder more secure way to make the shredder sustain for a long time. A paper shredder can be a good option when you don't have a large number of papers to shred. This shredder can be the best option for small amounts of papers that you store occasionally and you can use the machine not so often.
Final Verdict
Unused papers are useless in the business space. Not a business wants to keep this unused document for a longer time as the business is getting new features and new development and innovation. So shredding these papers is really a big issue for those business owners who want to get rid of unused documents.
Shredding documents is not easy because it is just about information. More importantly, when you are going to get help from any professional shredding company, you are sure to pay an amount. Community shredding events come to provide you free service of shredding at free of cost. Additionally, you can buy a paper shredder when you have small-scale papers and need to shred them occasionally. These two ways can save you from spending money on shredding documents.